Everything you need to become the leader you've
always

wanted to be.

Learn from our Training to build a foundation of knowledge and feel confident as a first-time leader. Then, use our Tools to turn knowledge into action and improve your team's performance.
Training for Individuals
New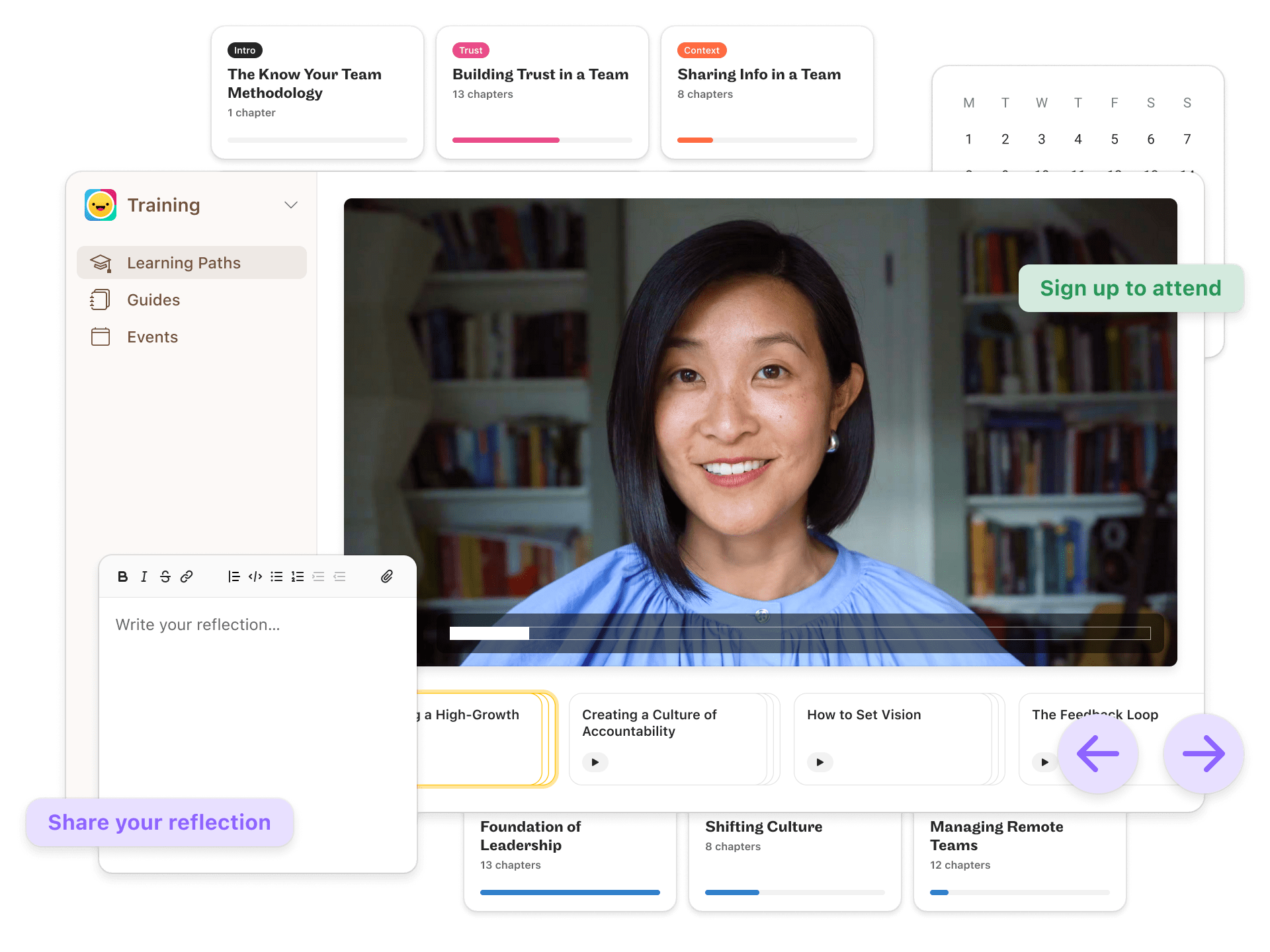 Master the fundamentals of leadership through a mix of on-demand Learning Paths, live sessions, guides, and peer support from leaders all over the world.
Tools for Teams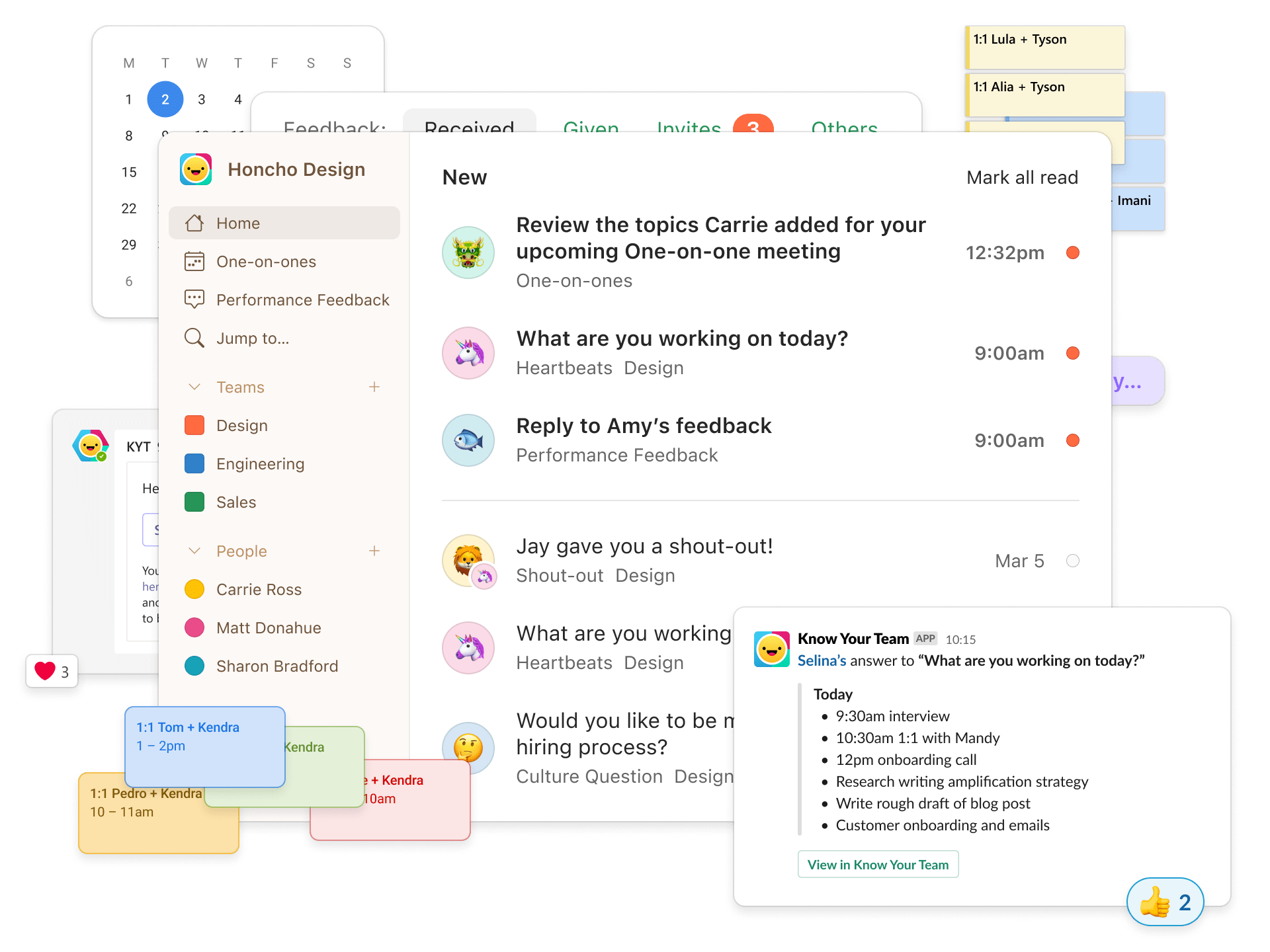 Hold better 1:1s, replace your status update meetings, and revamp your performance review system — all integrated with Slack and Microsoft Teams.
Trusted by managers at organizations like…
…and thousands of CEOs, executives, and managers at small businesses (just like us!).