Say goodbye to rookie
manager mistakes

.

Our Leadership Development Platform helps you quickly level-up in the most critical management skills.

Start now or get a demo for your team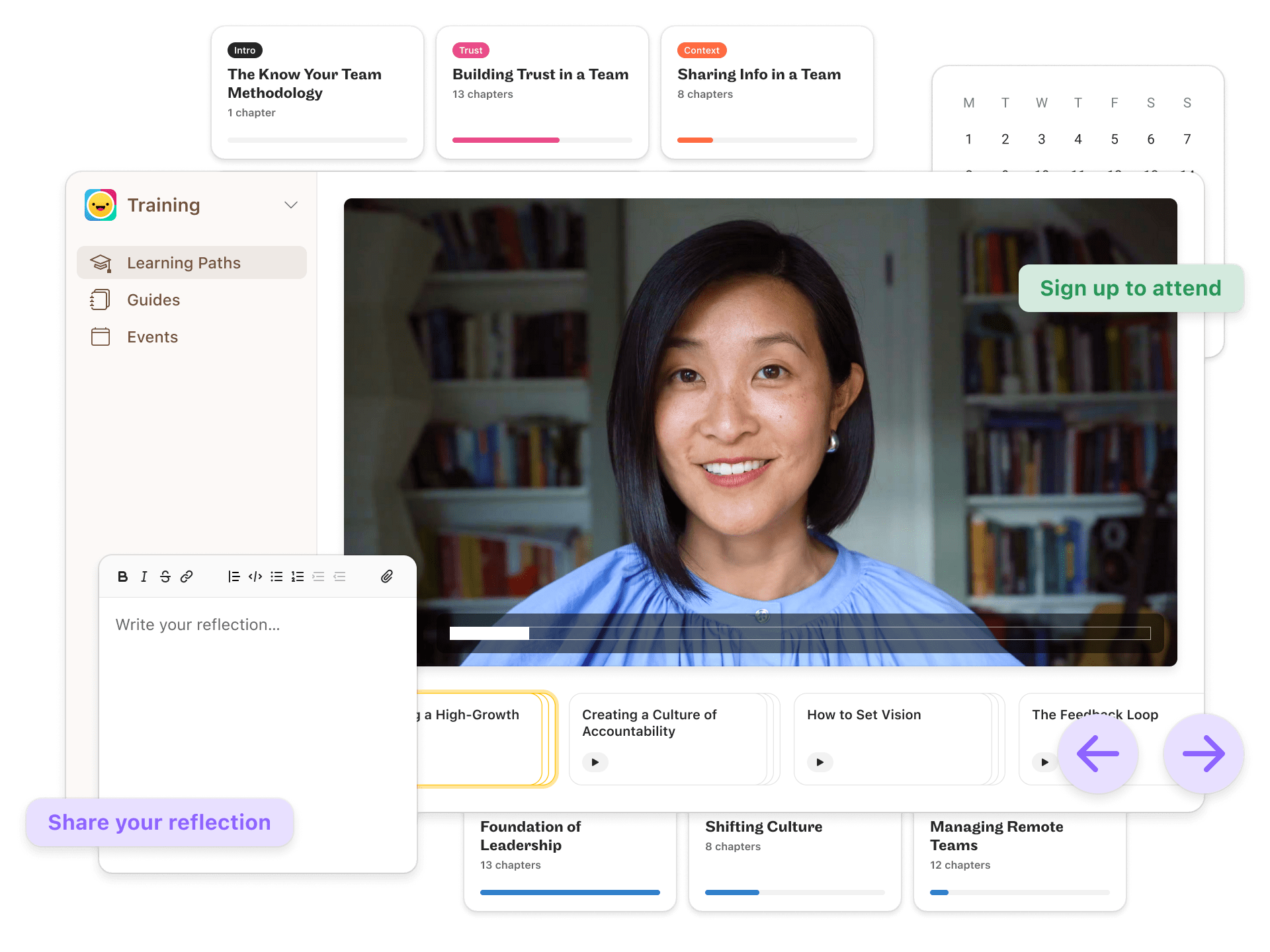 Trusted by
20,000+ managers

…
Dive into our
learning paths

…
See the impact on other leaders…
It's something I feel like every leader who wants to lead intentionally would greatly benefit from.
Every event feels like a must-attend one, along with the guides where you can just lose yourself for hours.
Most attendees said it was the best training they've ever attended in their professional career and felt it was super actionable.
Explore our
free lessons…
Ready to become a
better leader

?

or get a demo for your team