Starting as a New Leader
Congratulations! You're new to your leadership role… But, now what? If you're eager to learn how to start off on the right foot in a new leadership position, then this learning path is for you.
On-demand lessons

Reflection exercises

Insights from other leaders globally

A cheat sheet summarizing best practices
Foundations of Leadership

1. Worst Boss

Free

8 mins

2. Trust + Golden Rule

Free

12 mins

3. Time + Vision

Free

9 mins

4. Nice + Problems

Free

9 mins

5. Moving Forward

Free

3 mins

Primer for New Managers

1. The First Two Weeks…

Free

9 mins

2. Months 1 and 2…

17 mins

3. Month 3…

12 mins

4. Action Plan for Your First 90 Days

6 mins

Building Trust in a Team

1. What is Trust, Really?

Free

9 mins

2. Building Affective Trust

13 mins

3. Building Cognitive Trust

8 mins

1. Applying This to Your Context

17 mins

How to Hold Effective 1:1 Meetings

1. Why 1:1s Matter

Free

9 mins

2. How to Make the Most of 1:1 Meetings

17 mins

3. How to Encourage Your Team to Participate

5 mins

4. Addressing the Biggest Challenges

11 mins

The Feedback Loop

1. Pitfalls of Feedback to Avoid

Free

11 mins

2. Giving Feedback

7 mins

3. Receiving Feedback

15 mins

4. Creating a Culture of Feedback

10 mins

5. Putting It All Together

3 mins

How to Coach Your Employees

1. Deeper Understanding of Coaching

Free

11 mins

2. Coaching a Top-Performer

16 mins

3. Coaching an Underperformer

17 mins

4. Zooming Out

2 mins

How to Set Vision

1. Intro + Creating an Environment

Free

13 mins

2. Creating Shared Vision

9 mins

3. Operationalize Vision

8 mins

4. Next Steps

2 mins

Leading with Emotional Intelligence

1. Defining Emotional Intelligence

Free

9 mins

2. Self-Awareness

14 mins

3. Self-Management

8 mins

4. Social Awareness

9 mins

5. Relationship Management

9 mins

6. Pitfalls + Teaching EQ

10 mins
This page is protected by Google reCAPTCHA.
Learn more.
The information collected by Google reCAPTCHA is subject to the Google
Privacy Policy
and
Terms of Service
, and is used for providing, maintaining, and improving the reCAPTCHA service and for general security purposes (it is not used for personalized advertising by Google).
About your trainers…
Claire Lew
CEO at Know Your Team
Claire's mission in life is to help people become happier at work. She's been published in Harvard Business Review, Business Insider, Inc, CNBC, and Fortune, among others. She speaks internationally on how to create more open honest work environments.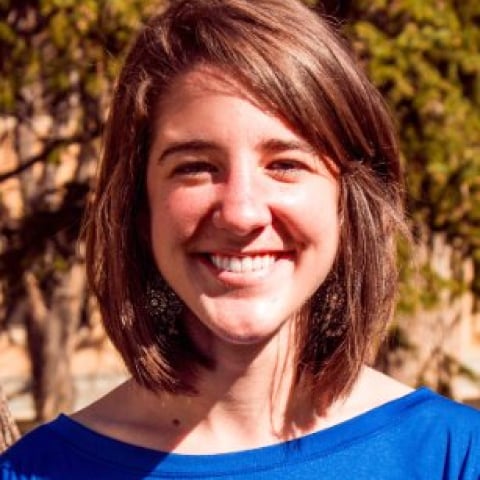 Jenny Nichols
Leadership Trainer and Coach at Know Your Team
Jenny has a clear vision for the future: No more bad bosses. She has 10+ years in leadership development, and is pursuing her Ph.D. so she can better align data and research to leadership practices. She works with leaders to help them thrive.
Trusted by
20,000+ managers

…
Explore
more learning paths…