New
Don't leave your leaders
hanging

.

Your organization is experiencing change. New direction, new structure, new staff — almost everything feels in transition. Give your leaders the support they need as you navigate this flux.

We provide volume discounts for 5+ managers in an organization.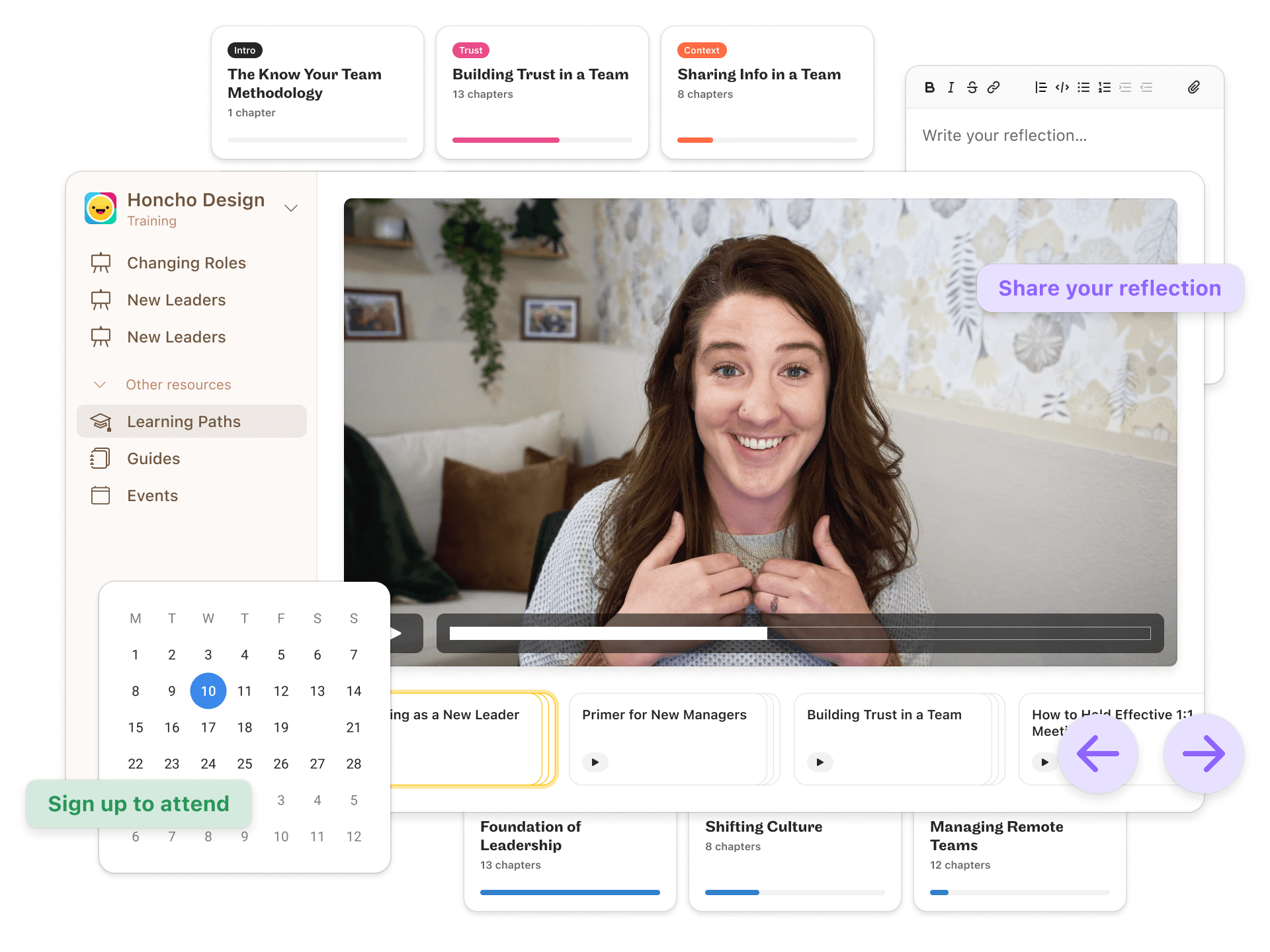 Introducing the Manager Learning Path
Based on 50+ years of distilled research, our comprehensive leadership training platform gives first-time leaders consistent, shared leadership frameworks so they can level-up quickly, amidst organizational change and growth.
To accomplish this, we combine on-demand lessons, integrated reflection exercises, live training sessions, educational written guides, and peer support to help new leaders gain a foundation of knowledge and translate it into action.
95%
would recommend a KYT training to a friend, peer, or colleague
93%
would want to attend another KYT training in the future
Most attendees said it was the best training they've ever attended in their professional career and felt it was super actionable.
Research-backed on-demand learning paths that fit into a busy manager's schedule
From the past decade training 20,000+ people, we've identified critical curricula that a manager should learn in a rapidly changing environment. We designed "Learning Paths" around these specific areas:
Starting as a New Leader
Foundations of Leadership, Primer for a New Manager, Giving and Receiving Feedback Well, How to Set Vision, and more…
Leading in a High-Growth Environment
How to Lead High-Growth Teams, How to Coach Employees, How to Lead with Emotional Intelligence, and more…
Dealing with Performance and Engagement Issues
How to Improve Morale, How to Create a Culture of Accountability, How to Fire an Employee, and more…
Managing a Remote Team
How to Lead Well Remotely, Effective Communication Practices, Building Trust in a Team, and more…
It's all flexible and personalized: A manager can select their own learning path, and participate in 15–30 minute chunks, on their own time. Rather than asking them to carve out 3 full days for in-person or via Zoom training, you're giving them the support they're yearning for while respecting their already full calendars.
Curious how it might work at your organization?
We provide volume discounts for 5+ managers in an organization.
Live monthly masterclasses that provide on-the-spot coaching, insight and deeper learning
Once a month, we'll run a live masterclass session, personally run by our CEO Claire Lew and Leadership Trainer/Coach Jenny Nichols. These sessions help managers apply their learnings to specific scenarios and receive feedback on what they could be doing better. Typically, these sessions are open to all managers who participate in our Learning Paths, so your managers will have an opportunity to learn from other managers outside your organization — we're always happy to work with you to customize this aspect.
The two biggest benefits for me are the value behind the events, where every topic feels like a must-attend one, along with the guides where you can just lose yourself for hours given the high-quality, informative content.
In-depth Guides with 80+ chapters based on data to further knowledge and provide common, shared language
Information overload is real. That's why we took all the data, research, and literature written on leadership in the last 50 years and streamlined it for your leaders, so they can access best practices all in one place. Instead of your leaders trying to haphazardly learn on their own by sifting through dozens of books and podcasts, they now have one central resource they can always come back to. And, all your leaders can be aligned around the same leadership frameworks and language, so making organizational progress is more focused and aligned as well.
Integrated reflection exercises that supports and sustains learning
Learning isn't static — we learn best when we interact with what we're trying to learn. Studies have shown this time and time again. As a result, we've built-in integrated reflections that help your leaders internalize what they are learning, rather than go, "Wait, what was that again?" Additionally, your leaders will be able to read their fellow leaders' reflections, if they so choose, which helps unlocks greater nuance and perspective for how they could be improving as a leader.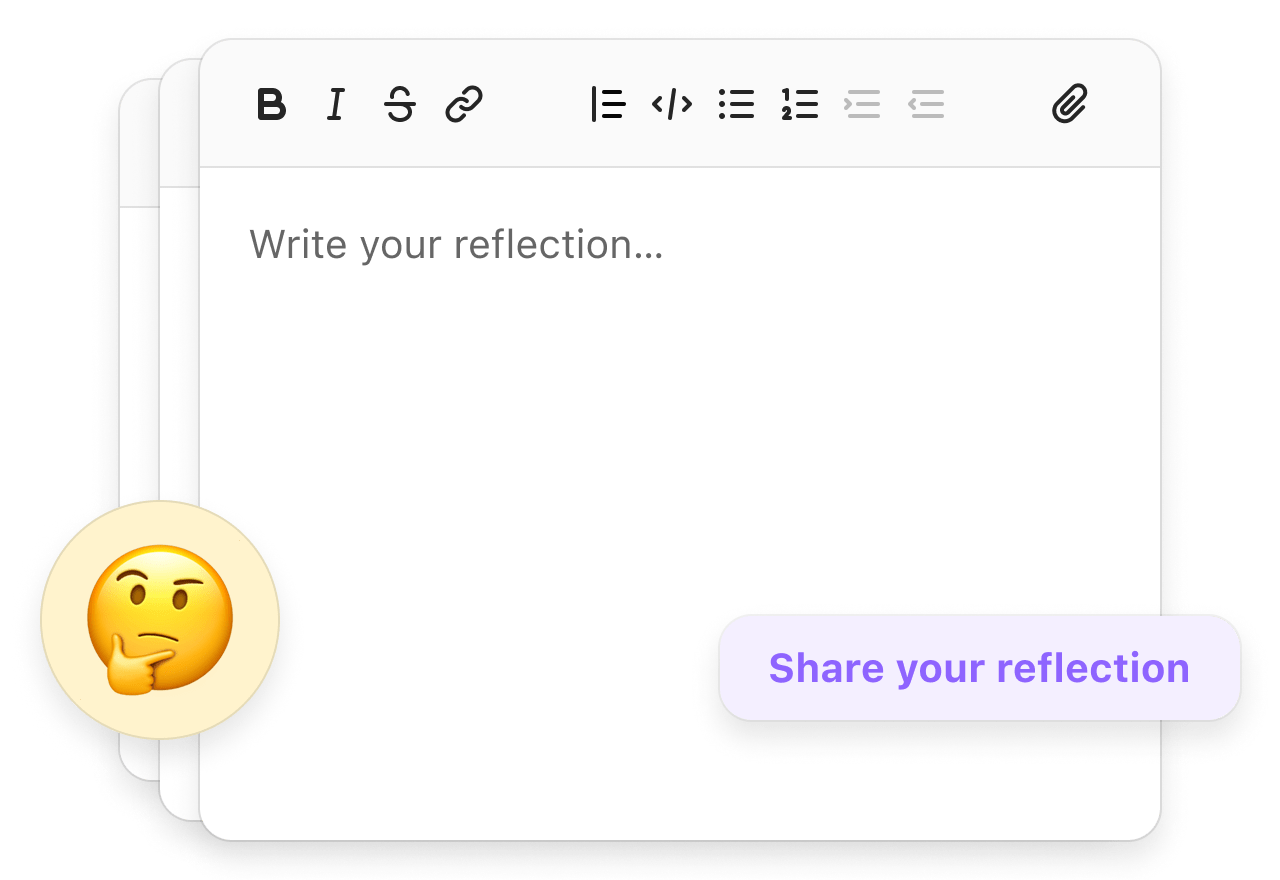 Shared insights from 1,000+ other leaders to encourage wider perspectives and a sense of accountability
As a leader, it's easy to feel that you're alone. That you're the only one facing a certain issue or struggling with a situation. As a result, our Training provides space for all our participants to share how they're choosing to apply their learnings and level-up as a leader. This way, your leaders never feel alone in their learning, and benefit from a sense of shared encouragement and accountability.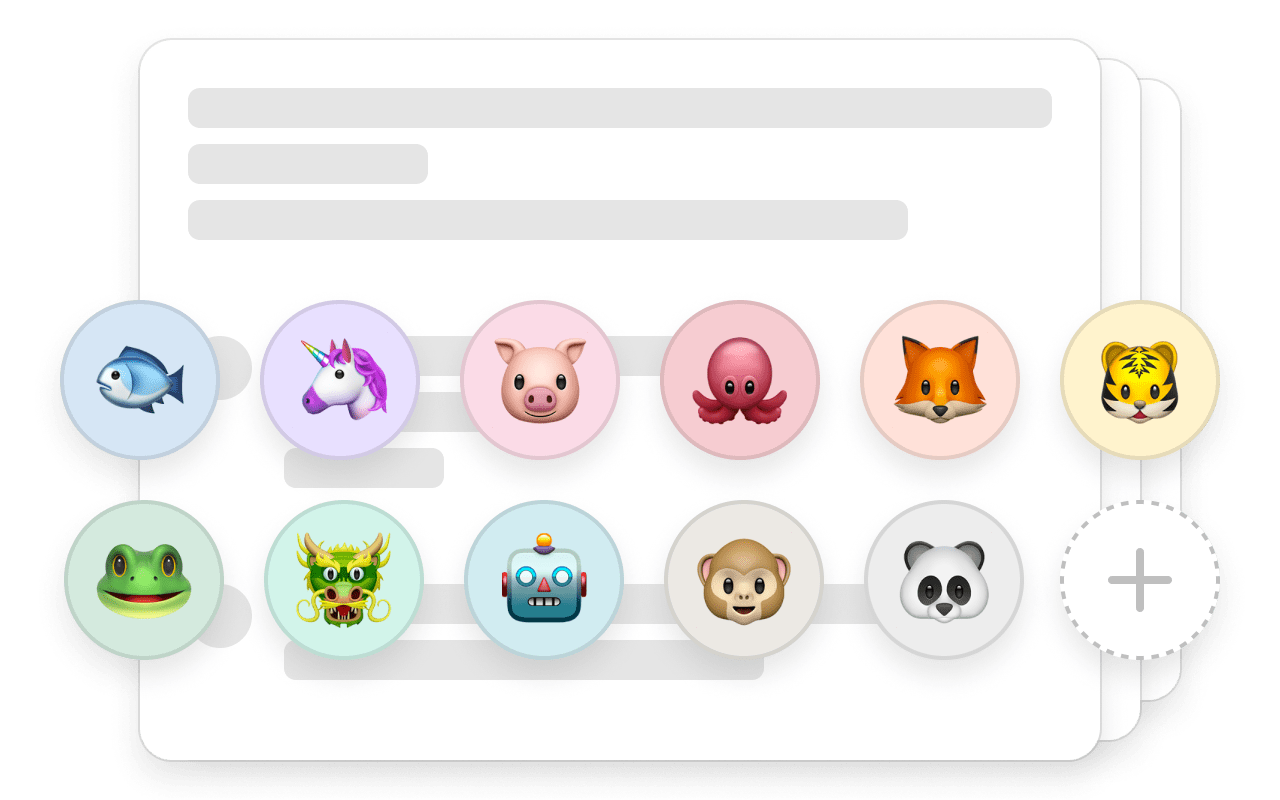 I have learned so much about being a better leader from KYT. Since using KYT, I feel more confident in my leadership role and have a place to go when I want to improve my managerial skills.
Ready to
support your leaders

as your organization grows?

We provide volume discounts for 5+ managers in an organization.
Training for Organizations FAQs
New
Looking for leadership training just for YOU (rather than for your whole organization)?
Start with yourself, and master the fundamentals of leadership with our Training for Individuals.
Learn more about Training for Individuals →