The
fastest onramp

to upskill your managers

No longer have your managers leading "trial by fire" 😅. Know Your Team levels up your managers quickly and effectively at scale.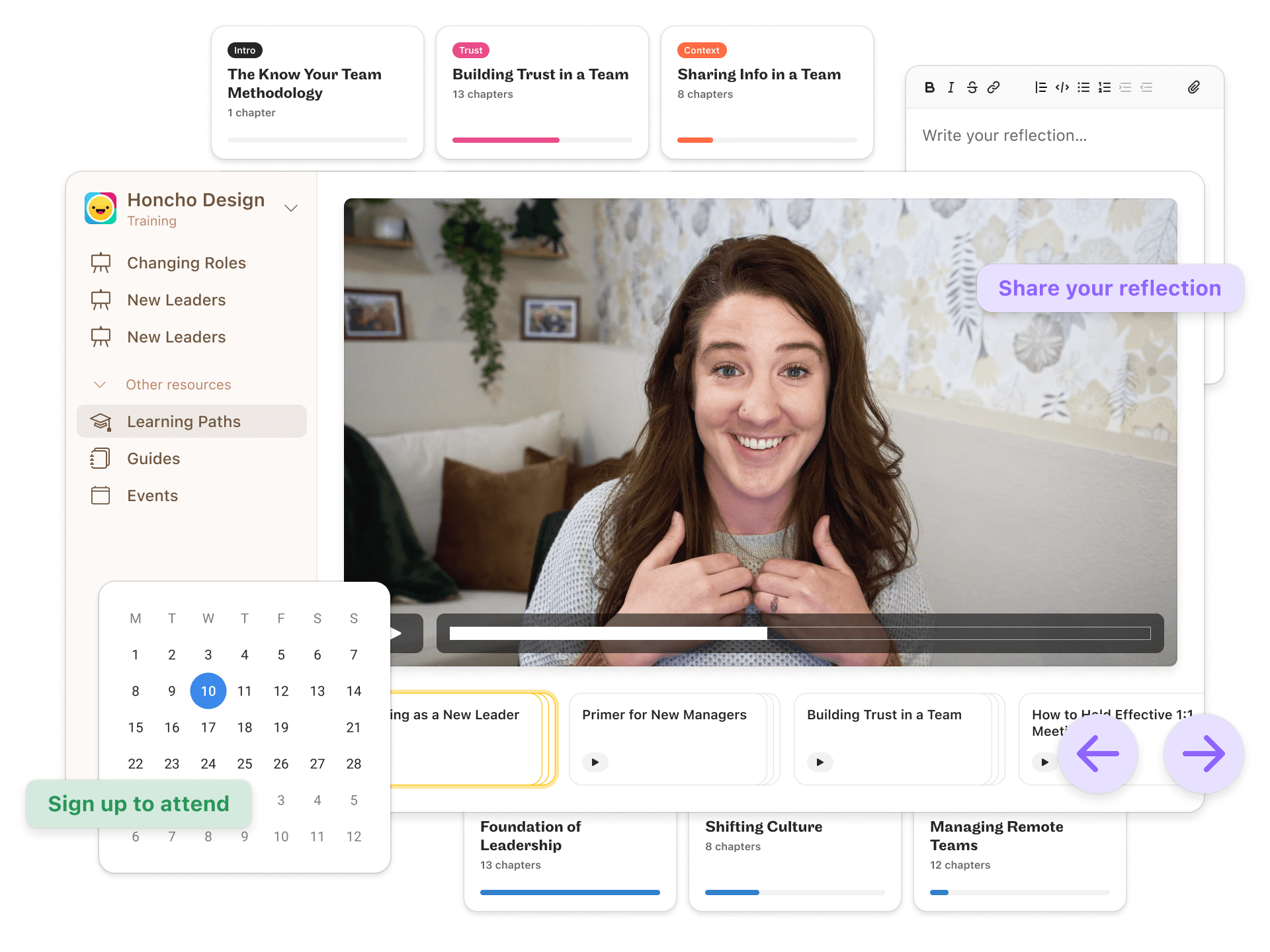 Trusted by
20,000+ managers

…
Upskill your leaders in the
most challenging topics

,
during challenging times…
Give your leaders a
modern solution

that fits your modern workplace…

😰
Well-intentioned leadership only gets you so far.
Your internally promoted leaders have good intentions — but they often times make beginner mistakes, as they were promoted for their IC abilities. You know they'd benefit from upskilling around critical leadership practices.
😖
Yet traditional training +
e-learning

solutions fall short.

Traditional training often has archaic content, happens one-time, and is pricey. E-learning solutions aren't engaging and don't give any opportunities for managers to practice what they learn.
😀
Introducing
Know Your Team

.

Our Leadership Development Platform turns traditional training + e-learning on its head: Know Your Team fits into the flow of your manager's schedule and learning preferences, rather than fighting against them.
Take a peek

at some of the lessons, firsthand…
Beloved by managers

, our trainings speak directly to managers, not at them…
95%
would recommend a KYT training to a friend, peer, or colleague.
93%
would want to attend another KYT training in the future.
It's something I feel like every leader who wants to lead intentionally would greatly benefit from.
Every event feels like a must-attend one, along with the guides where you can just lose yourself for hours.
Most attendees said it was the best training they've ever attended in their professional career and felt it was super actionable.
Ready to bring your managers
up-to-speed

?