Managing Up
6 on-demand lessons

Reflection exercises

Insights from other leaders globally

A cheat sheet summarizing best practices
Sign up and get 1 lesson for free .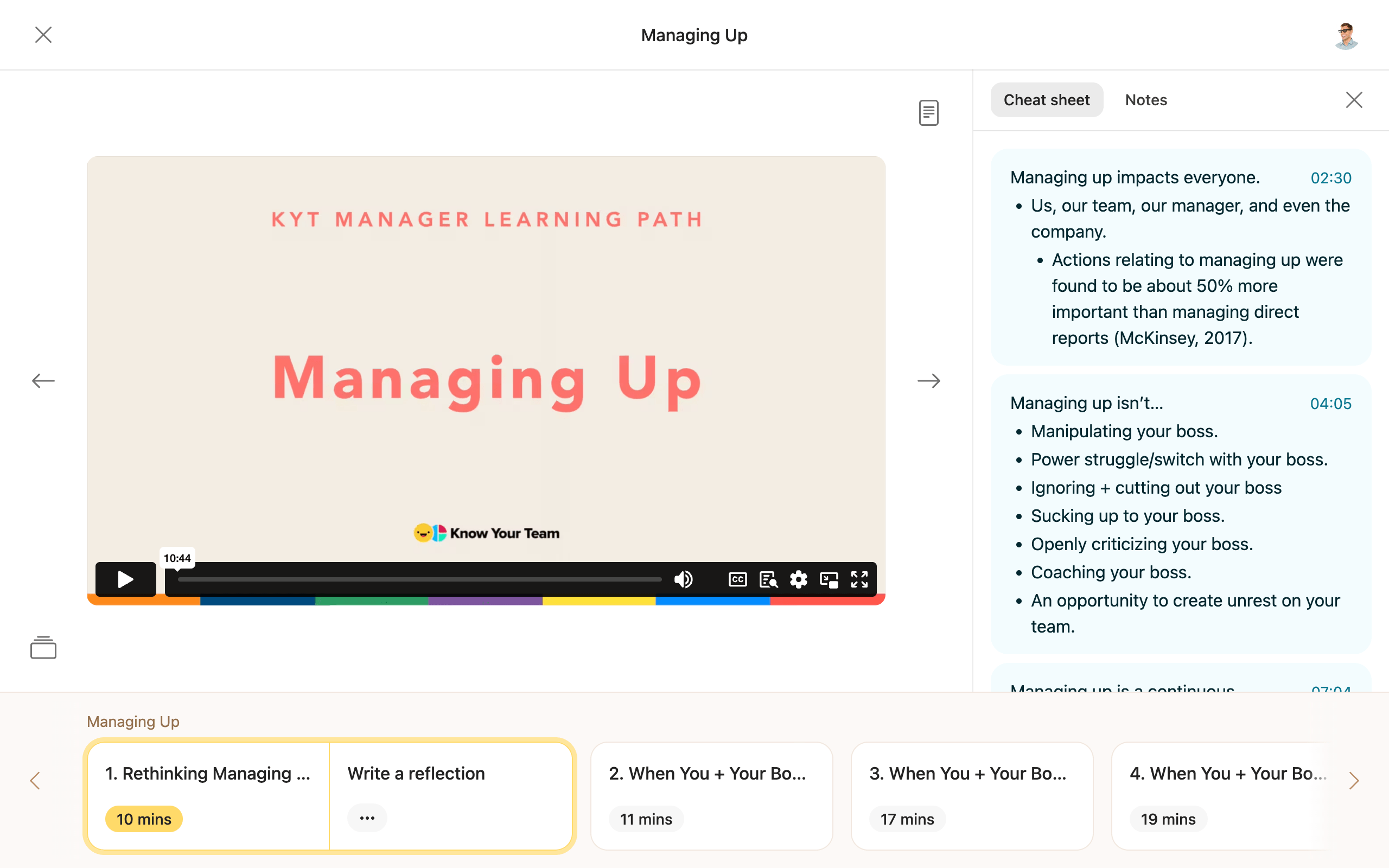 Rethinking Managing Up

Free

10 mins

Managing up impacts everyone.  Us, our team, our manager, and even the company. Actions relating to managing up were found to be about 50% more important than managing direct re...

When You + Your Boss Need to Strengthen Your Day-to-Day Dynamic

11 mins

Be intentional with your time.  MORE time gets wasted on unclear initiatives when we aren't creating space to align with one another. Clear expectations for what we need.  We ca...

When You + Your Boss Miscommunicate

17 mins

When we miscommunicate, it often can come from not either understanding what is expected from our role or our manager not understanding what we expect from their role. We need t...

When You + Your Boss Disagree

19 mins

Clear mind:  Make sure you assume positive intent, emphasize the common destination (not the divergent paths), and show them the facts (don't just tell them).  Focus on the comm...

When You Need to Give Feedback to Your Boss

15 mins

No one agrees with another person 100% of the time.  We have to normalize conflict.  Dissent is truly an obligation in managing up They don't know what we are thinking/feeling o...

Scenarios About Your Own Boss

16 mins

Now customize this framework to best fit your situation.  To manage up, we need to be…Intentional with time. Define our roles. Find common ground. Normalize conflict. What do yo...
This page is protected by Google reCAPTCHA.
Learn more.
The information collected by Google reCAPTCHA is subject to the Google
Privacy Policy
and
Terms of Service
, and is used for providing, maintaining, and improving the reCAPTCHA service and for general security purposes (it is not used for personalized advertising by Google).
About your trainers…
Claire Lew
CEO at Know Your Team
Claire's mission in life is to help people become happier at work. She's been published in Harvard Business Review, Business Insider, Inc, CNBC, and Fortune, among others. She speaks internationally on how to create more open honest work environments.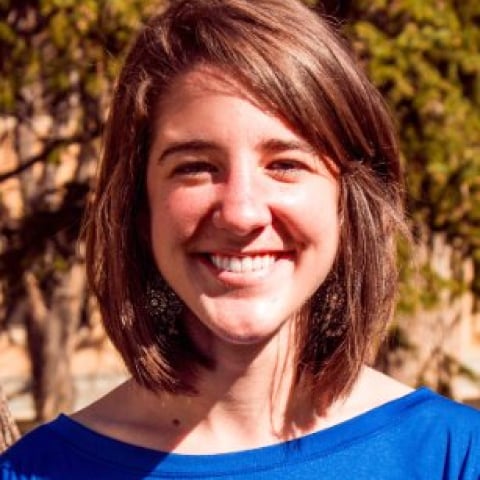 Jenny Nichols
Leadership Trainer and Coach at Know Your Team
Jenny has a clear vision for the future: No more bad bosses. She has 10+ years in leadership development, and is pursuing her Ph.D. so she can better align data and research to leadership practices. She works with leaders to help them thrive.
Trusted by
20,000+ managers

…